Andy Friedman
Real Estate Broker
(206)218-5278
As a John L. Scott broker, my mission is transactional excellence and client satisfaction. That means I work tirelessly to make your home buying or selling process as efficient, stress-free and lucrative for you as possible.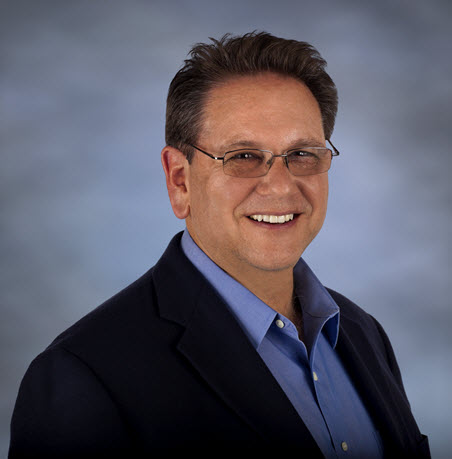 Meet Andy
Before Andy Friedman began his career in real estate he worked in the entertainment industry as a writer and producer for TV and film. He became a broker in 2003 after an experience working with brokers he wasn't overly impressed with when he was flipping houses. The experience inspired Andy to become licensed so he would be able to better the industry and be the kind of agent he wished he could have worked with.
As a broker it's Andy's goal to be excellent enough for clients to use him the next time they are looking to buy or sell. During his 15 plus years in the industry he's had numerous clients return three, four and even five times, and have happily referred him to their own friends and families. Andy is highly responsive and pays meticulous attention to every detail, always planning for the next step in the process. He specializes in buying and selling condos and single family homes in Ballard, Green Lake, West Seattle and downtown Seattle.
When Andy has time to himself, he enjoys photography, cooking, traveling, playing poker and watching theater.
---
West Seattle
A short drive, but a world away, West Seattle has its own sense of community while still feeling like an integral part of Seattle. Whether you are here to enjoy the beaches at Alki and Lincoln Park, to shop at the Junction, or to make a home, you'll find a neighborhood pride and close-knit community unlike any other in the Pacific Northwest. True to its name, West Seattle lies to the west of downtown Seattle, and it can be accessed from the heart of Seattle via the West Seattle Bridge or a passenger-only water taxi. West Seattle is surrounded on three sides by the waters of Puget sound. All this water provides many aquatic activities, and our part of Seattle features some of the best views of the Olympic and Cascade mountains, not to mention the view of the beautiful Seattle skyline. In a lot of ways, West Seattle feels like a beach town. A summer stroll along Alki provides plenty of opportunities to watch beach volleyball players, dine on fresh seafood, and take in the sun. The Fauntleroy ferry near Lincoln Park will whisk you away to Vashon Island or the west Sound. West Seattle is also home to great schools, parks and shopping as well. If you're looking for beaches, great restaurants, cute boutiques, and a small town vibe, West Seattle might be just the place for you. If you'd like to learn more about West Seattle, let us know. We'd love to show you around and help you find your perfect home.
---
"Early on in working with Andy I thought it was a little funny that he mentioned that he'd end up talking us out of houses. I remember thinking that seemed a bit backwards for a real estate agent but wow was I wrong! He's an amazing agent and I couldn't be happier that he talked us out of a few false starts, especially early on. Looking back now that the dust has settled he was absolutely right in everything he said and he certainly sees the bigger picture. Thanks for steering us in the right direction all those times and putting in such hard work to get us into the perfect place!"
– webmaster856295
---
"Andy is a knowledgeable, efficient, informative and charismatic agent. He answers questions easily and backs up his information readily with data and helpful links to information. Andy was instrumental in helping us to find a home in Seattle when we had no familiarity with the area or the market. His considered, informative and intuitive guidance helped us to purchase a home we loved in an area that suited our needs. When we decided to sell our home it was without hesitation that we turned again to him for assistance. And again he delivered. His expertise in the market, his availability for questions and his guidance during the inevitable bumps along the road in the home selling process was invaluable. He is genuine and honest. We will trust him again with our real estate needs and we highly recommend his services to all."
– user64224691
---
"Truly exceptional communication! Andy was fantastic and I would choose him again in a heartbeat. Plus, I was not local and Andy was able to take care of entire transaction via email."
– Douglas Luchansky
---